Stock donations are received by Every.org, liquidated on behalf of your organization*, and then disbursed as a cash grant from Every.org to the organization the donor chose. With Every.org, your organization doesn't need to open a brokerage account. Every.org charges zero platform fees for nonprofits. For stock donations there are no applicable third party fees, but there are third party fees brokerage fees for liquidating mutual funds - for more information please review third party fees.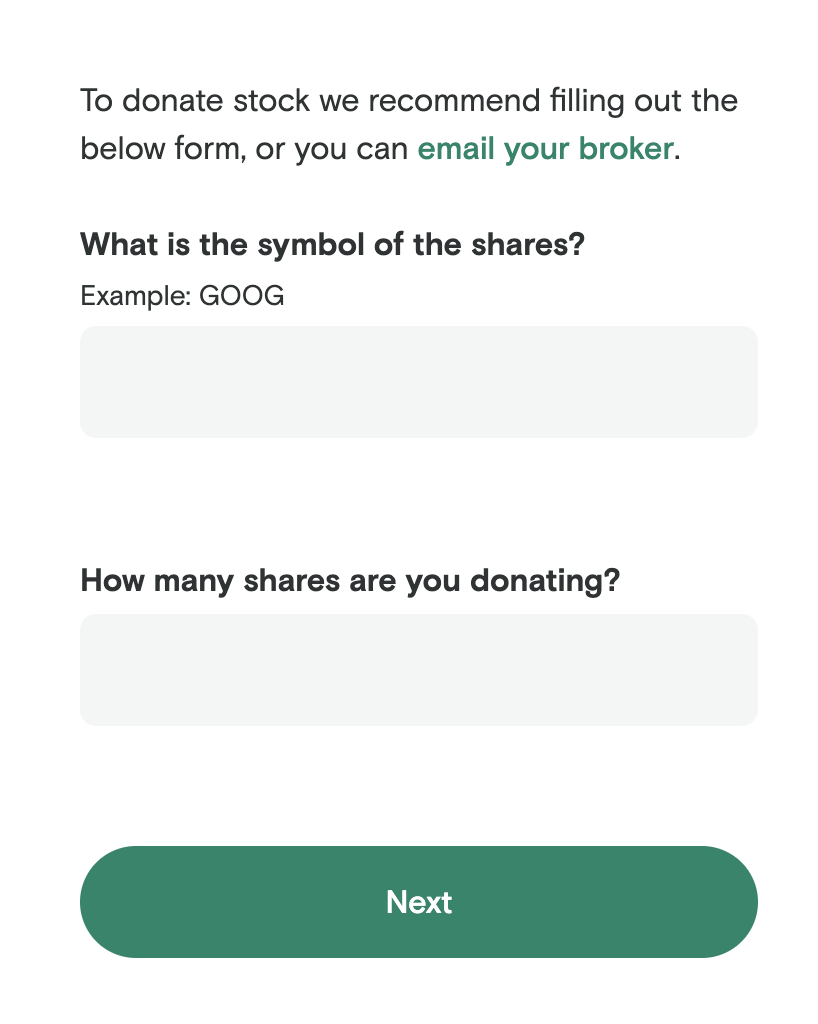 Here are some nonprofit organizations using Every.org for stock donations: We Heart Seattle, Americares.
If you cannot use the online interface for whatever reason, instead you can tap the "email your broker" link to receive our brokerage information. Any stock received without a designation will be treated as a donation to Every.org's operations, so unless you are making an unrestricted grant to Every.org please be careful to fill filling out the online form or alert support@every.org before sending us shares.
*In the event that we have not received a matching intent to donate securities form for the stock transfer (pictured above) and cannot determine how to apply the donation, we may instead hold the securities and not liquidate them immediately.