Stock donations are received by Every.org, liquidated on behalf of your organization*, and then disbursed as a cash grant from Every.org to the organization the donor chose. With Every.org, your organization doesn't need to open a brokerage account. Every.org charges zero platform fees for nonprofits, however, there are third party fees that could be accrued, to review third party fees visit our disbursement page.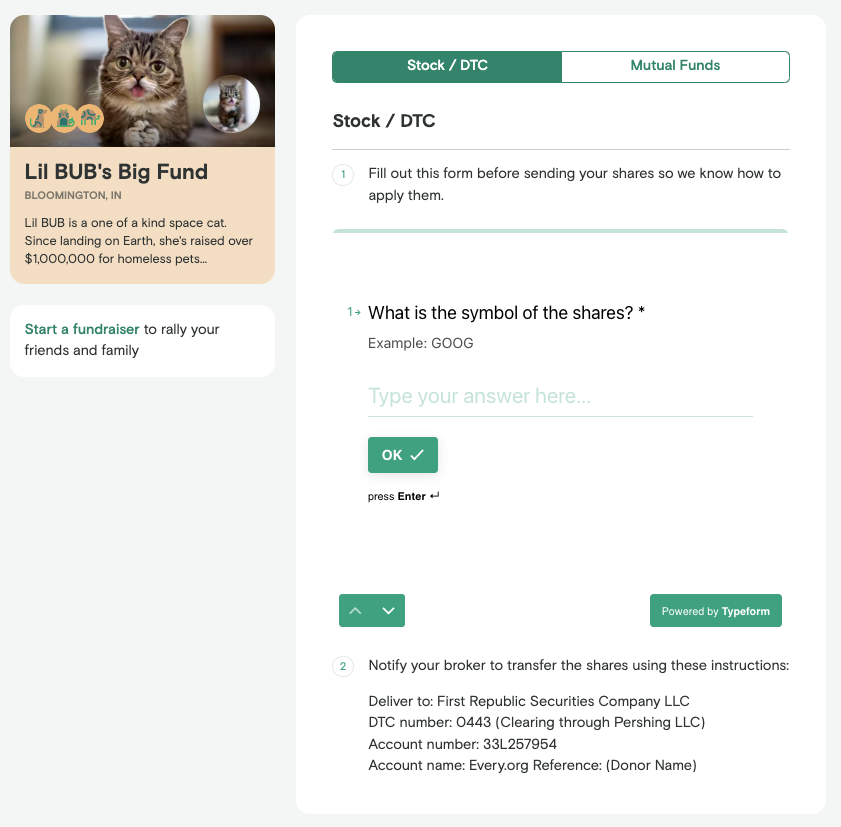 Here are some nonprofit organizations using Every.org for stock donations: We Heart Seattle, Americares.
*In the event that we have not received a matching intent to donate securities form for the stock transfer (pictured above) and cannot determine how to apply the donation, we will instead hold the securities and not liquidate them immediately.